A Message From Dr. Antenucci about his Bayshore Dental Practice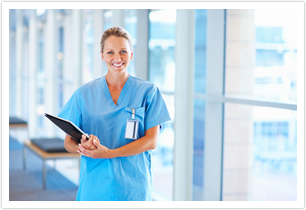 In Bay Shore, NY, our objective is to deliver you with all the dental care you need under one roof, keeping you at ease and making your care affordable. We aim to provide our patients with:
Exceptional Amenities
Bay Dental Health is one of the few private practices in the United States to offer an advanced facility fully supplied with some of the most innovative computer, digital, and laser modern technology available. Advances in the science of dentistry permit increased patient satisfaction, more suitable preventive care, and a more traditional approach to treatment by empowering us to detect dental diseases, which includes tooth decay, in their earliest stages.
Patient Education
We know that we can do our job only when our patients feel comfortable with us and our services. In order to maintain a high level of trust, we carry out an open dialogue with our patients, keeping them in the loop on what procedures we are doing, and why. By educating them on all the various options available, Bayshore NY dentists can create a treatment plan that is right for their unique needs.
Work with Our 11706 Family Dentist for Healthy Teeth for Both Kids and Adults
With Dr. Eugene Antenucci, We Stand By Our Work, and Guarantee it!
Dr. Antenucci is devoted to offering our patients with the highest standard and quality of care, and for that reason, we stand by our work. The only aspiration we have for our patients is that they take an active role in maintaining their oral health. This implies that our patients must come in every six months for an examination and cleaning. Any treatments our patients receive are covered by our unique "Guarantee Policy." Our treatments will be redone at no charge if the service that was performed fails within five years from when it was initiated. This coverage does not apply to accidents and injury, which cause damage or loss to dental work.
For more information, contact your 11706 family dentist today and discover more payment options for Bayshore NY dental financing. Give us a call today at (631) 665-8484!